In motorische sporten ligt het gevaar altijd op de loer.
Wanneer u een BJBF-IJSBA licentie aankoopt, bent u verzekerd voor ongevallen die gebeuren tijdens elk evenement dat wordt georganiseerd door BJBF alsook door IJSBA Europe. Uiteraard geldt deze dekking enkel tijdens wedstrijden en officiële trainingsmomenten, georganiseerd tijdens het wedstrijdweekend.
Onze marshals op het water, maar ook onze technische en andere staff, stellen alles in het werk om de risico's voor zowel toeschouwers als piloten tot een minimum te beperken.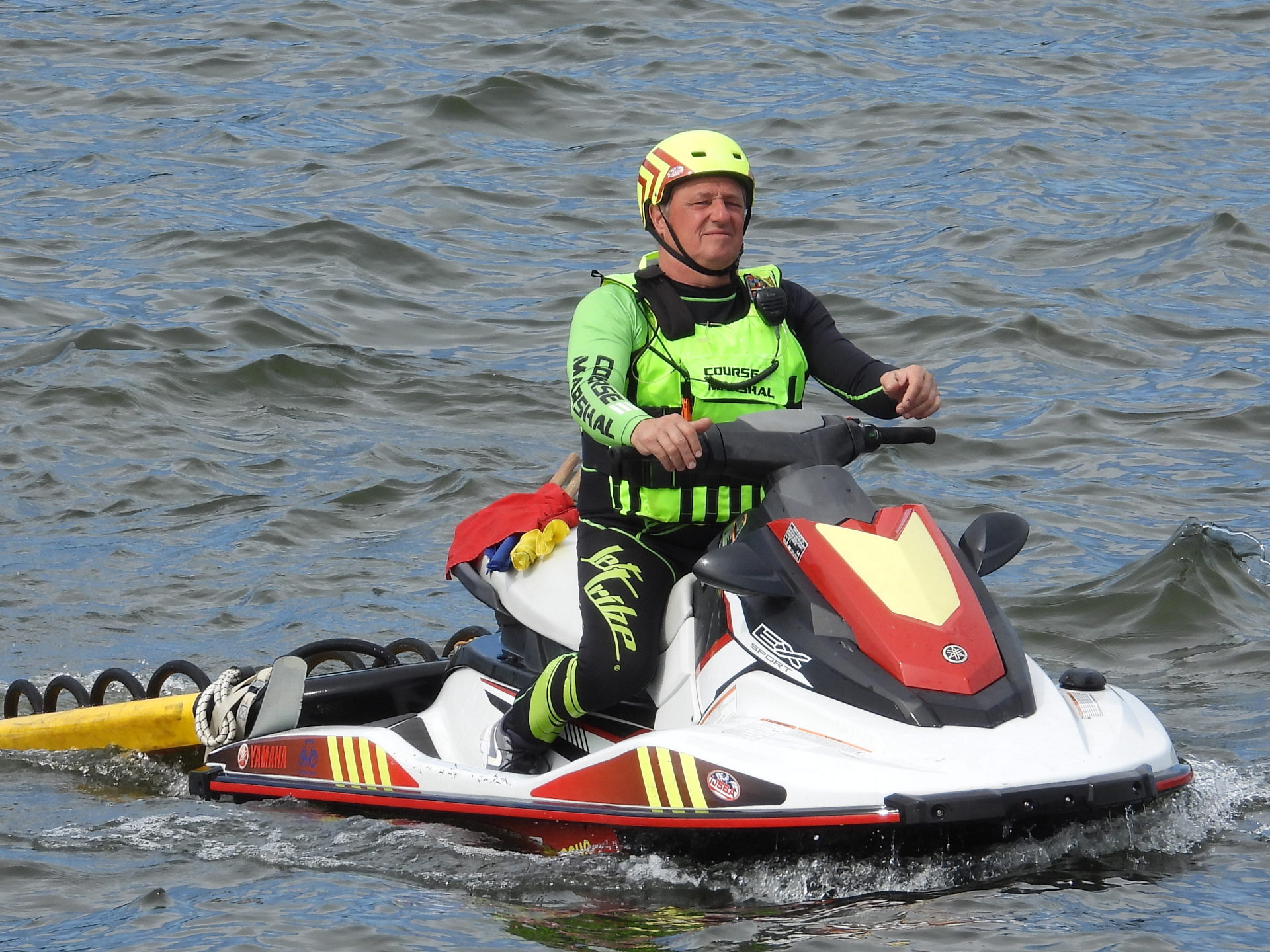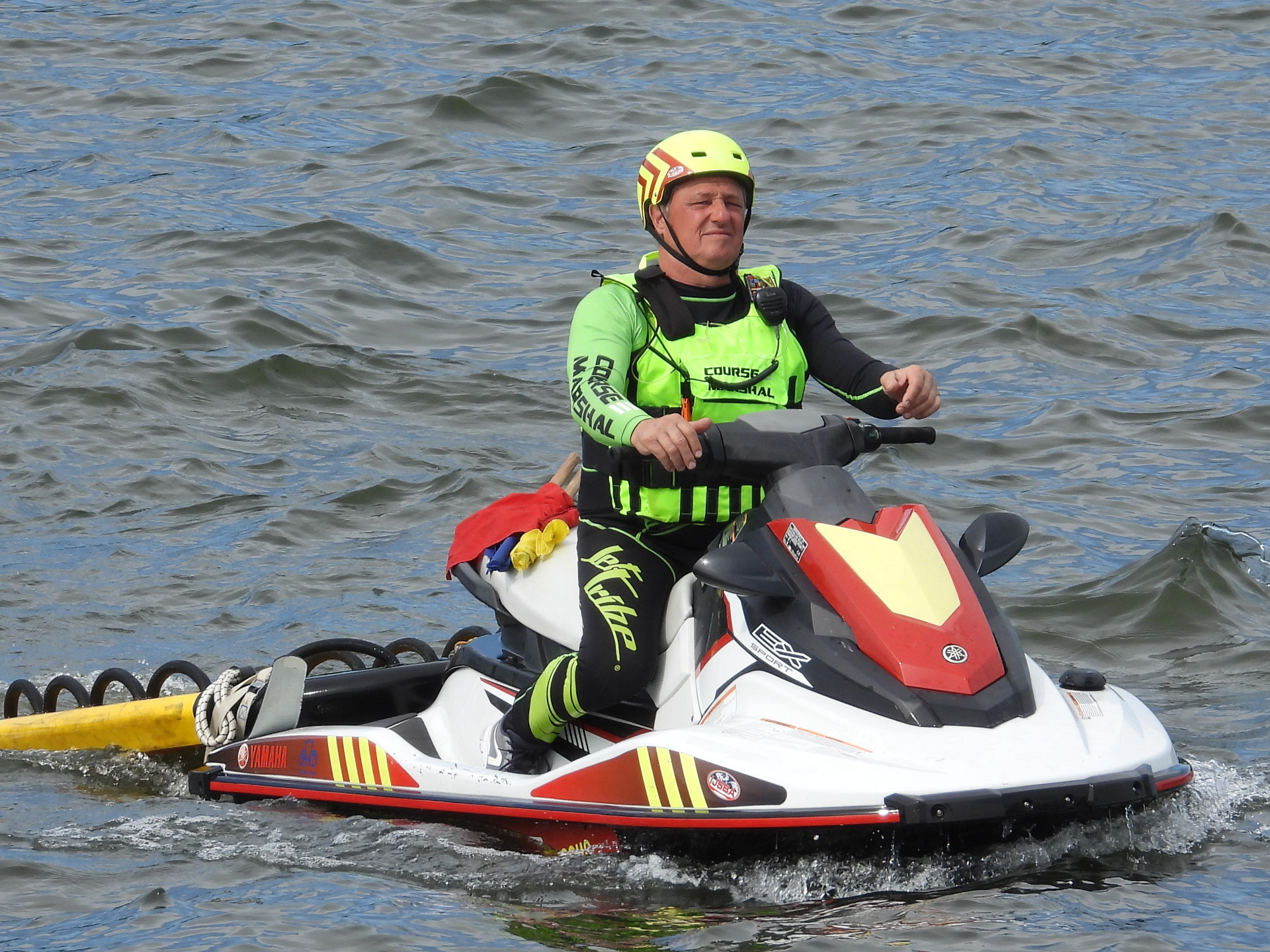 Technische- en veiligheidsinspectie
Tijdens de technische- en veiligheidsinspectie worden volgende elementen gecontroleerd:
Algemene staat van het vaartuig: Geen scherpe en/of uitstekende oppervlakten.
Aangepaste kledij: Wet- of dry suit die het complete lichaam, alsook de benen, beschermt.
Reddingvest: Een 50N drijfhulpmiddel (door de kustwacht goedgekeurd PFD (personal floatation device)).
Rug bescherming: Rug beschermers (zoals diegene die worden gebruikt in motorcross en/of snowboard) die de complete ruggengraat bedekken.
Scheenbeen- en kniebescherming: Enkel voor runabout (run) en runabout-1100 (rec lites) categorieën.
Helm: Een goed passende, volledig dekkende helm met dubbele D-ringsluiting en kin- en mondbescherming (zoals deze die worden gebruikt in motorcross) die voldoet aan de huidige internationaal erkende normen (o.a. Snell M2010). De helm moet in uitstekende staat zijn, vrij van enige beschadiging. Deze moet steeds worden gedragen wanneer de piloot zich op het water bevindt.
Dodemansknop: Werkend en steeds vastgemaakt aan de piloot (of reddingsvest) wanneer hij zich op het water bevindt.
Sleeplus: Aanwezigheid van een stevige sleeplus, vastgemaakt aan de boeg van het vaartuig.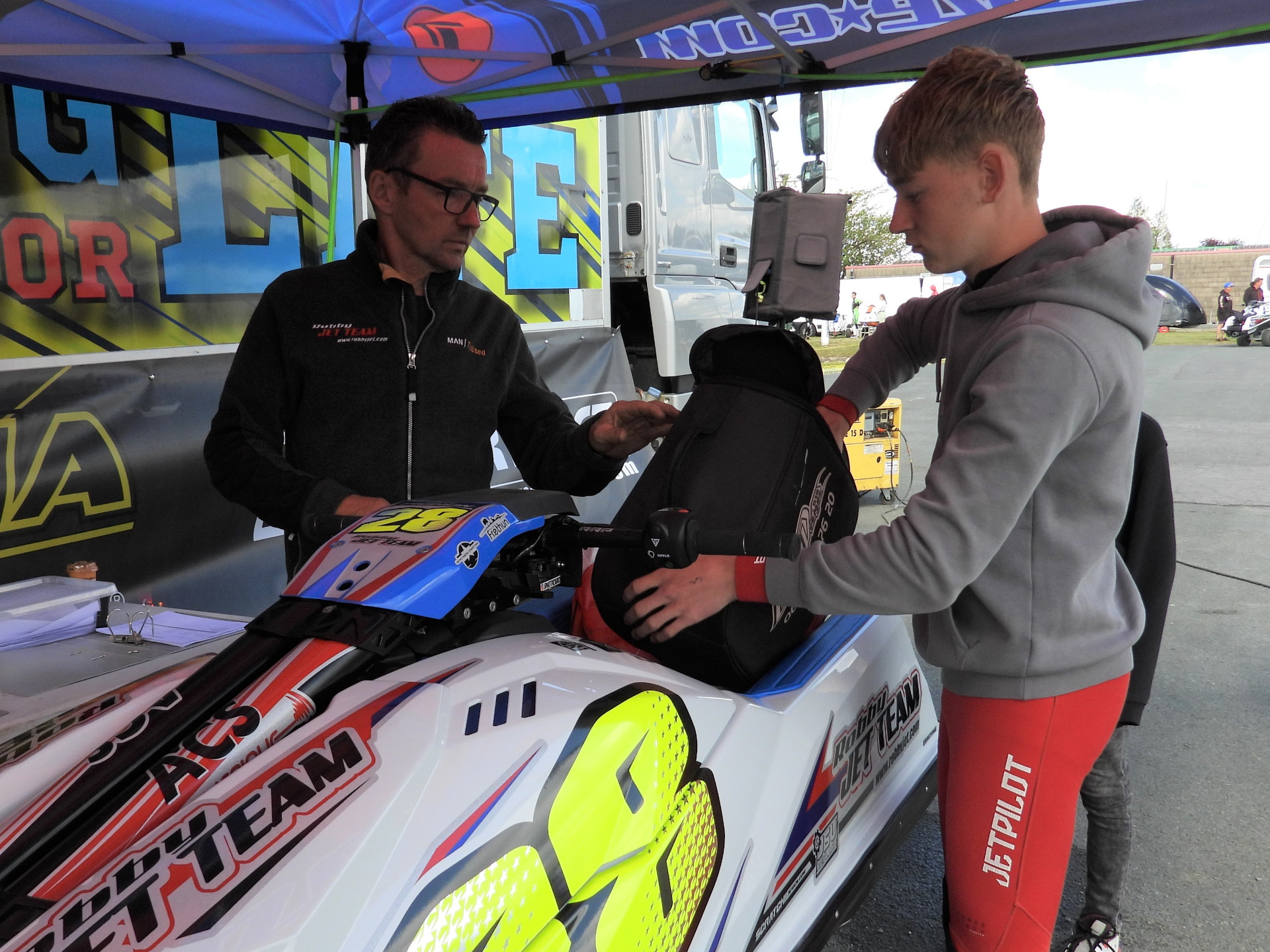 Gezond verstand
Daarnaast rekenen wij ook op jullie medewerking.
Het komt erop neer dat jullie als piloten niet onder invloed van verdovende middelen mogen zijn. Jullie moeten met de juiste ingesteldheid (sportmanschap) het water op gaan. Het is de verantwoordelijkheid van elke piloot om ervoor te zorgen dat hij/zij zich ten volle bewust is van de gevolgen van zijn daden, alsook om te anticiperen op de daden van andere piloten die zich in de buurt bevinden.
Piloten dienen de vlagsignalen, gegeven door onze marshals, te gehoorzamen. Het niet naleven van vlagsignalen zal resulteren in een straf of diskwalificatie.
Enkel op deze manier kan onze sport in de best mogelijke en meest veilige omstandigheden worden beoefend.
Indien u toch slachtoffer bent van een ongeval tijdens een van onze wedstrijden is het belangrijk dat u de procedure zoals hieronder beschreven strikt opvolgt.
Procedure bij ongevallen
Elke aangifte van een ongeval dient te worden gedaan ten laatste 48 uur na het ongeval. Gebruik daarvoor uitsluitend ons aangifteformulier. U kan dit formulier verkrijgen aan de inschrijvingstafel.
Voorwaarden
De algemene voorwaarden van onze polis (polisvoorwaarden) kunnen worden nagevraagd aan de inschrijvingstafel waar een exemplaar ter beschikking ligt om door te nemen.
Hopelijk is deze informatie voor jullie overbodig en beleven jullie tijdens onze wedstijden veel ongeval-vrij plezier.